Monitor production performance, energy consumption, work
order progress and other factors affecting your production efficiency.
Find the Best System for Your Production
OEE calculation software collects data automatically and analyzes it for you, enabling you to monitor your production, and development, control the manufacturing process and make decisions based on real-time information.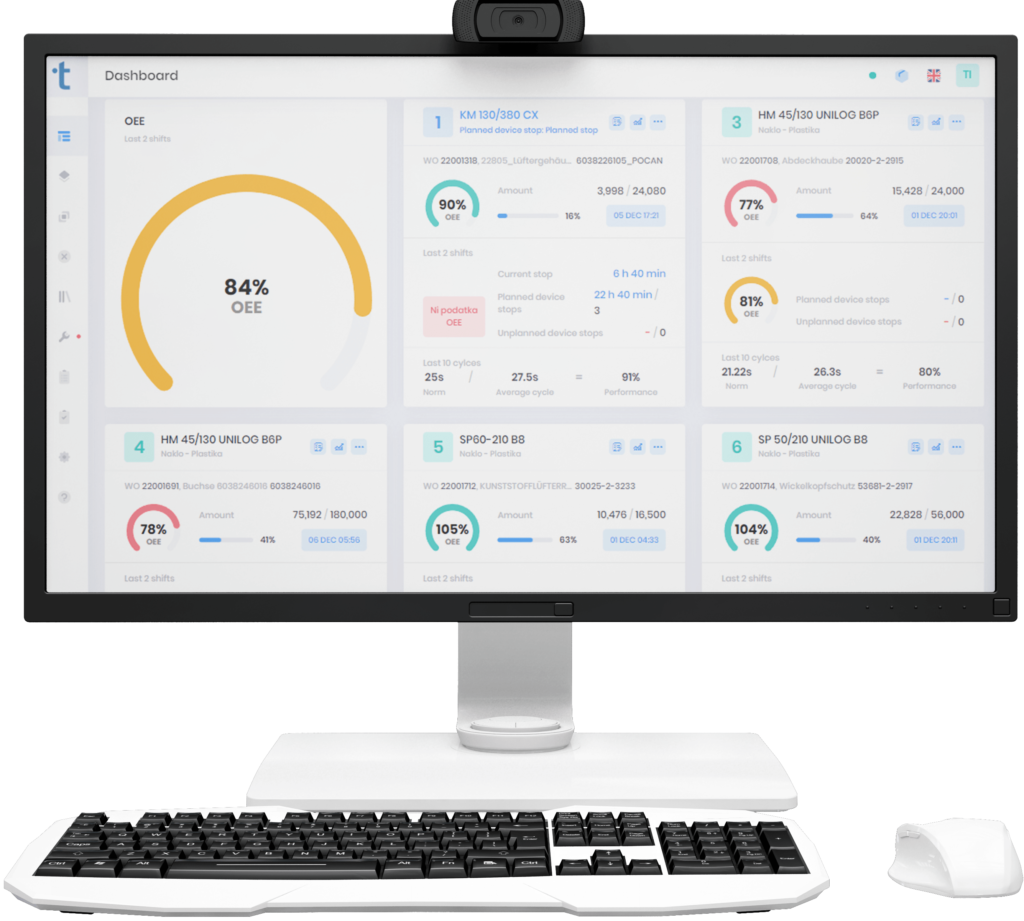 MES comprises all functionalities of SM and OEE in the way that collects real-time production data from machines and makes the job of machine operators more efficient and predictable, which helps managers make more informed decisions.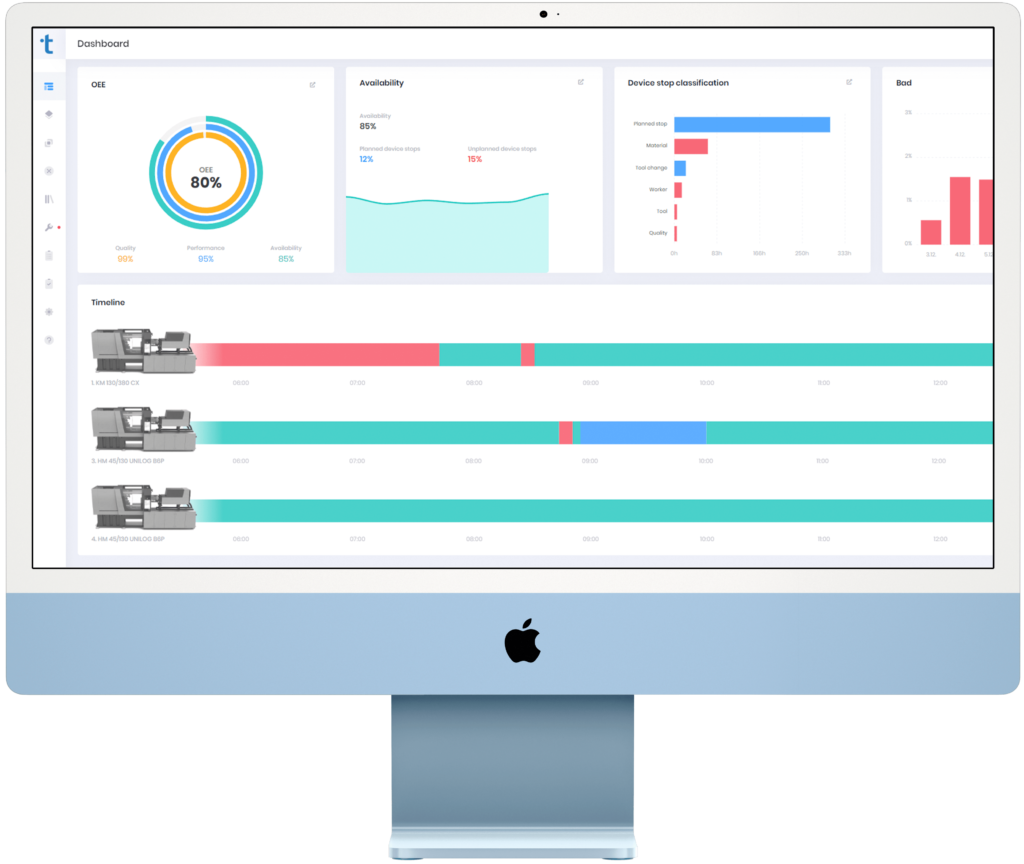 EMS is a software solution that allows industrial companies to track and monitor their utilities and energy consumption online, alarming them when they are reaching their contract limit, consisting of real-time tracking of parameters of energy measurement.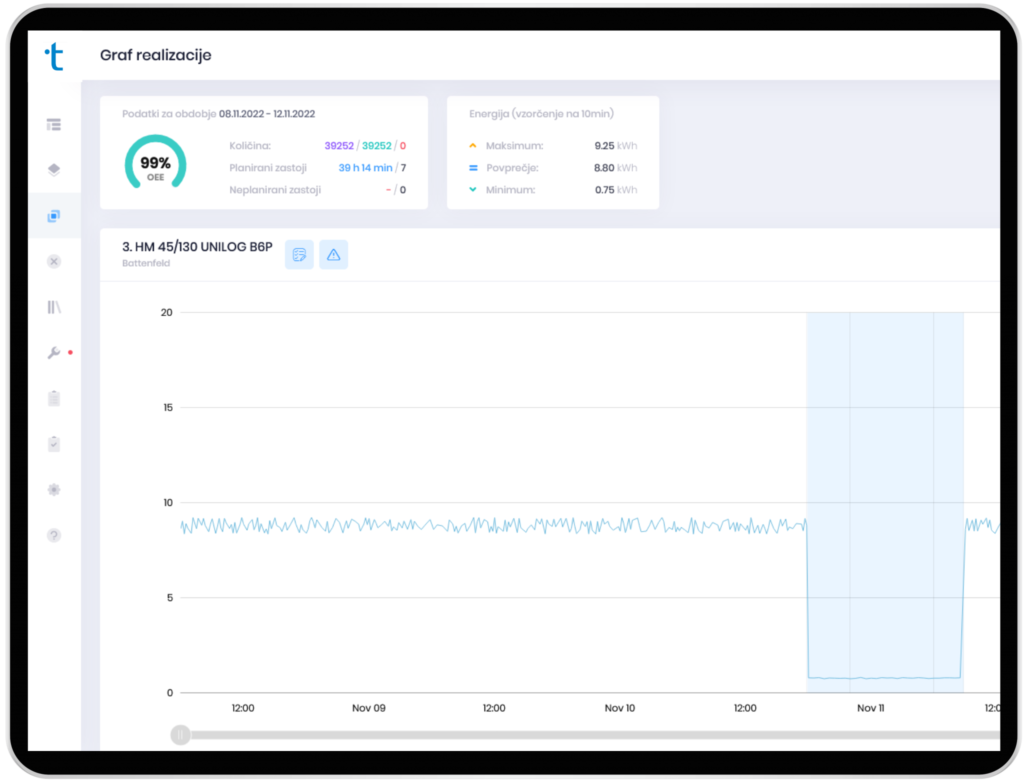 SM helps to improve your business efficiency and helps the operator to identify obstacles, improve productivity, and eliminate waste by collecting and analyzing data through the entire supply chain/operations.
See How Our Solutions Can Help You
A Tipteh automation specialist is waiting for your call. Find out how our software can help your business improve in efficiency.